Euro RSCG Discovery began participating in the MSP Polar Bear Plunge in 2011. The event sparked initial interest due to its philanthropic cause, and benefits to the Special Olympics Maryland. Collectively the company and employees come together to become Plunge advocates and promote the event. This new frigid tradition has left the employees more and more eager to raise a higher amount than last year. The thought of jumping into freezing cold water at Sandy Point did not sound all that appealing ...
Continue reading...
Let's think about it.
Smart phones are really small computers. What are people doing with these smart phones? They are listening to music, taking pictures and videos, playing games, surfing the internet, utilizing social media, navigating by GPS, checking the weather, and so on. So why is it hard to believe that our overstuffed wallets and purses with credit cards and debit cards migrate onto our smart phones? ...
Continue reading...
Every January 1st, people everywhere make their new year's resolutions for the year. According to Huffington Post the top 5 resolutions are:
1. Get in Shape
2. Eat Right
3. Save Money
4. Quit Smoking
5. Volunteer
Right now the advertising world is seemingly saturated with products and solutions to help us with the above goals. The marketing is coming from the traditional sources such as broadcast, print, and online, as well as the location-based deal providers.
Since the new year, it seems as though all my local deals have been based on fitness, healthy food or primping. I have yet to see a steak house restaurant or shopping type deal. You may have noticed more TV and radio commercials about different weight loss programs, and smoking cessation.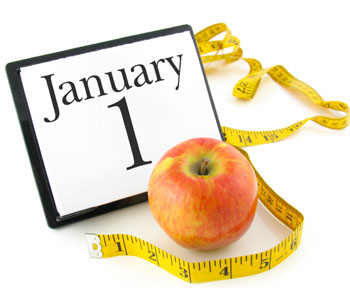 So are these "resolution type" advertisers concentrating most of their marketing budget towards the beginning of every year? While many consumers may say yes, I actually think ...
Continue reading...
If you haven't seen it yet, you will soon enough. Google is slowly rolling out a new format of search results this week. Dubbed "Search plus Your World", this new format displays results that are customized to YOU (that is, if you are logged in to a Google account). The results you see will be even further based upon your behaviors online and your social connections.
For a quick overview, check out this video:
A few initial thoughts floating around the office yesterday/today... ...
Continue reading...
In fact nice didn't even factor into your feelings this past holiday season. We asked you to track how you were feeling and the winner by more than a nose was naughty.
Thanks for taking time out from under the mistletoe and mountain pose to tweet, track and share your feelings. So it's only fair that we share the results.
Out of our five sentiments, here's how the numbers broke down:
Naughty=33.5%
In the Spirit=25.9%
Stressed=15.6%
Bah Humbug=14.7%
Fruitcake Fatigue=10.3%
Continue reading...